Looking for a top of the line grilling system for your home, then look no further than the TEC Grills Sterling G3000 FR Grill. This is a top of the line gold standard grilling system, not just another grill. TEC is known for its high quality, innovative and durable grills. You can be assured that you are getting one of the best grills on the market today with this awesome grill. This grill offers it all when it comes to what you need for cooking for family, friends, or large gatherings.
This grill has a stainless steel housing as well as cooking grids and hood assuring you of durability and long life. You are getting almost six hundred square inches of cooking surface. With the infra-red technology, you are assured of even heating of your cooking surface for evenly cooked foods. There are three burners with this grilling kitchen.
Not only do you get a wonderful cooking surface but drawers and shelving with doors for all of the items to be stored that you might want or need when grilling. That is part of what makes this the ultimate grilling system. There is no running back and forth to get what you need just to be able to cook. This way you are not missing any part of the gathering and can really enjoy your time grilling.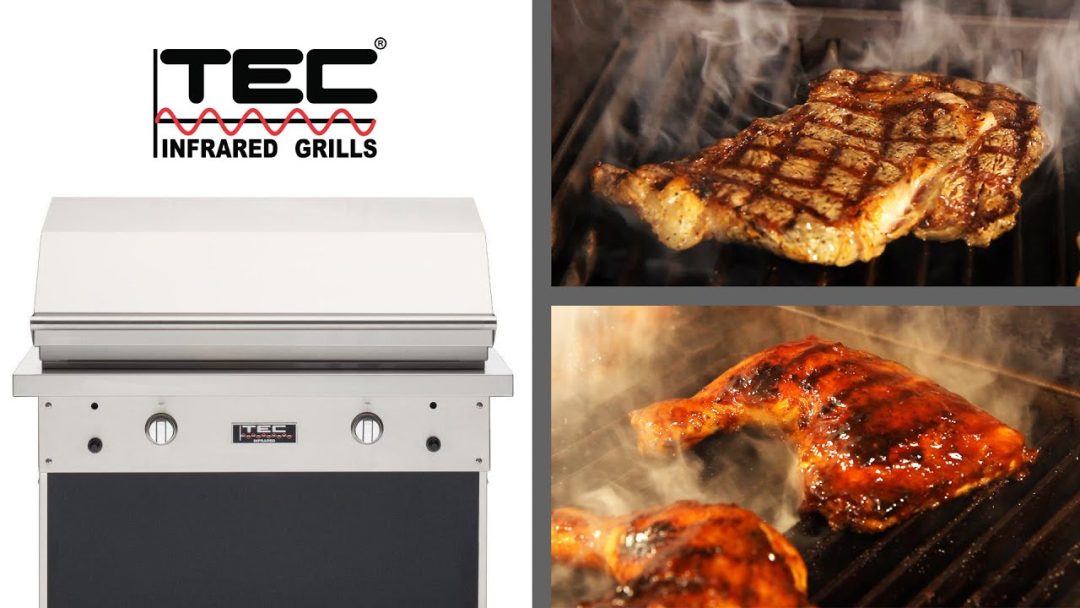 Reliable Grilling Experiences
TEC stands behind their grills and this holds true for this one. They want you to know that when you purchase one of their grills that it is all that they say it will be. Knowing this allows you to be assured of purchasing from a manufacture that cares about real quality. This is a grill that is going to give you many years of great service and many great meals.
Safety is important when it comes to grilling. With this grilling system, you have a push-button electronic ignition for lighting your grill. They also use a flare resistant infra-red cooking system. This is important to prevent injuries to yourself when grilling foods. This is also important when you have a grill that has 51,000 BTUs/hour to know. Once you have finished cooking and the grill has cooled then clean up is easy. This grill has a removable drip tray and inner trim panels that make clean up a breeze. Nobody wants to spend hours cleaning after a good meal with good friends and family.
Don't miss this great grill for your outdoor kitchen. Go ahead and buy this grill today and get ready for some great food and fun with family and friends. It is wonderful to be able to cook and enjoy beautiful days and evenings outside. It brings everyone closer together. Take a look at the TEC Grills Sterling G3000 FR Grill to see all the wonderful features that you will be adding to your outdoor kitchen now. It doesn't get much better than this. You will love the grill system and all the good times that will be had with it.