The Weber Q220 gas grill is one of the company's most popular models
The lightweight and portable Weber Q220 is a small marvel, efficient outdoor cooking grill that utilizes propane gas cylinders for fast-start up and quick operation.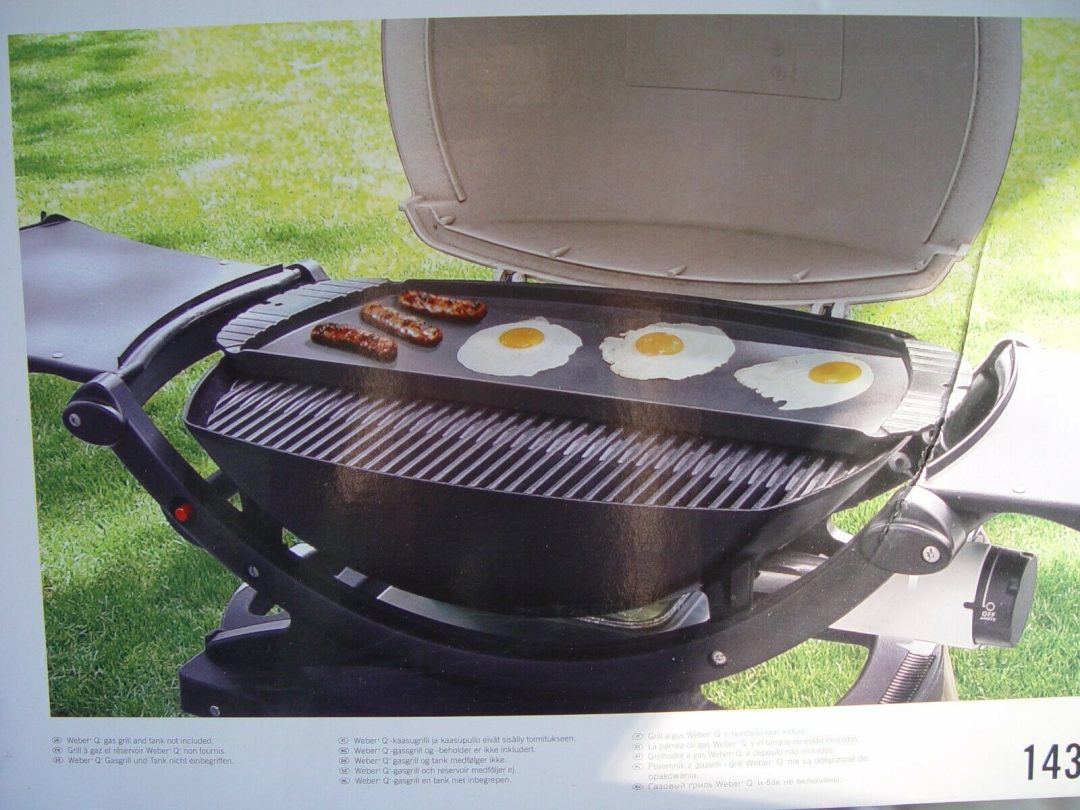 The Q220 has gained an enviable reputation in the table-top/portable barbecue grill market and has all the features you would expect from a leading gas grill manufacturer such as Weber.
One of the key points of the Weber Q220s operation is that it has a rapid start electronic ignition for straightforward, reliable lighting, as well as a useful infinitely adjustable burner valve fitted with a performance regulator unit.
In addition to this, the Weber Q220 comes with two tough foldaway tables that incorporate in-built tool stores that fold and store inside the grill. Complimentary BBQ tools are available to fit these tool stores from Weber separately.
On top of this, the Weber Q220 benefits from a sturdy glass-reinforced nylon grill frame and a cast aluminum lid and body with a removable catch pan, a tall lid profile with a built-in thermometer, a large weather-resistant lid handle, a porcelain-enameled cast-iron cooking grate.
The Weber Q220 pulls its fuel from a regular 14.1 or 16.4-ounce gas cylinders, and to help you get up and running quickly, they have included their Weber Q recipe booklet that is full of delicious BBQ recipes for you to try.
The Q220 is no slouch in the power department either.
Despite its diminutive size as its tubular stainless steel burner delivers a generous 12,000 BTU-per-hour input alongside a large 280 sq. in.  cooking area that makes cooking up a decent sized meal for 4 people a quick and easy task.