Dyna-Glo has been producing some really good grills for quite some time now and the company is always looking to offer its consumers better value for their money by introducing some really great grills. Dyna-Glo's DGE530BSP-D 5-Burner 62,000 BTU Propane Gas Grill is an example of its great grills.
This particular grill is easy to set up and you can start barbeque right away with its easy push-button which allows you to start the ignition system which is based on electronic pulse and it provides quick and reliable ignition. See that's how Dyna-Glo values its customers, with convenience and high quality.
Click Here to see what others are saying…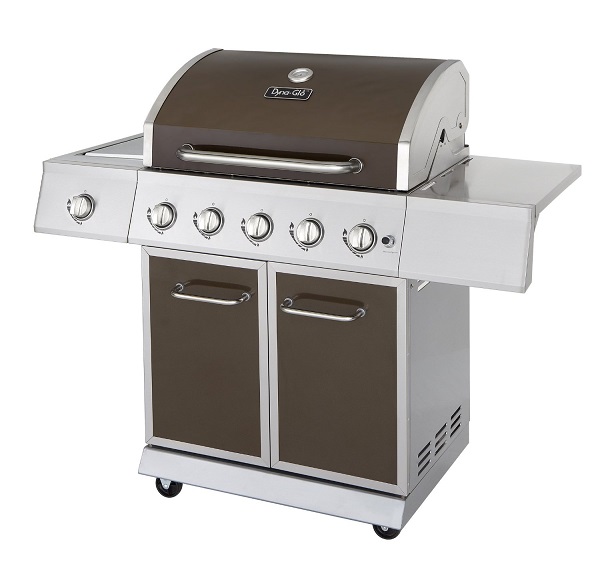 You get plenty of cooking space which stands at 708 sq. inch whereas the primary cooking space is also good enough at 530 sq. inch, with this much space you can cook up to 28 hamburgers at once and you get 62,000 BTU's with this amazing grill. It comes with durability, great performance, and high quality because it is built from stainless steel and not only just the exterior of the grill but it also has heavy gauge cooking grates of stainless steel.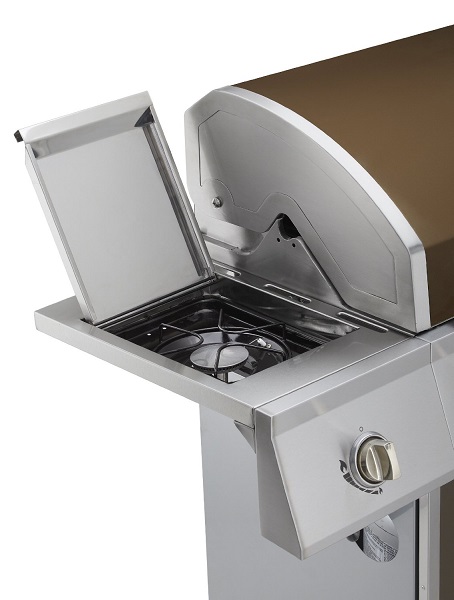 Moreover, to give your barbeque an amazing taste the stainless steel heat tents flavor your food with vaporized fallen juices. On the other hand, along with a warming rack, these stainless steel components also protect the 5 stainless steel straight burners.
You get a powerful side burner which is also made of stainless steel and comes with 12,000 BTU. The grill has a nice modern cabinet design with its 2 doors and allows you to easily access the propane (LP) tank through its pullout slot, however, the thank is not included in the package and has to be bought separately. You can also buy a universal rotisserie kit from the market which will work with this grill.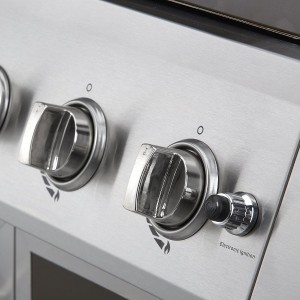 Moreover, Dyna-Glo's DGE530BSP-D 5-Burner 62,000 BTU Propane Gas Grill is also certified by CSA and to keep your investment secure and you worry-free the grill comes with a 1-year warranty and the 5 stainless steel burners come with a 5-year warranty, now that's something really great!
All in all, the users can get multiple heat zones with this grill and have great experience of grilling with their friends and family. It is not just a grill but a complete package that comes in a glossy bronze metallic finish. So, now you can grill as much as you want with great space and convenience and enjoy your party, picnic or vacations.