If you are looking for a Traeger Junior Elite Pellet Grill, then you have come to the right place. This article is going to put this grill in the spotlight; the pros and cons of the grill, before finally providing a verdict if it's worth the money or not. Let's jump right into it.
Click here to read customer reviews…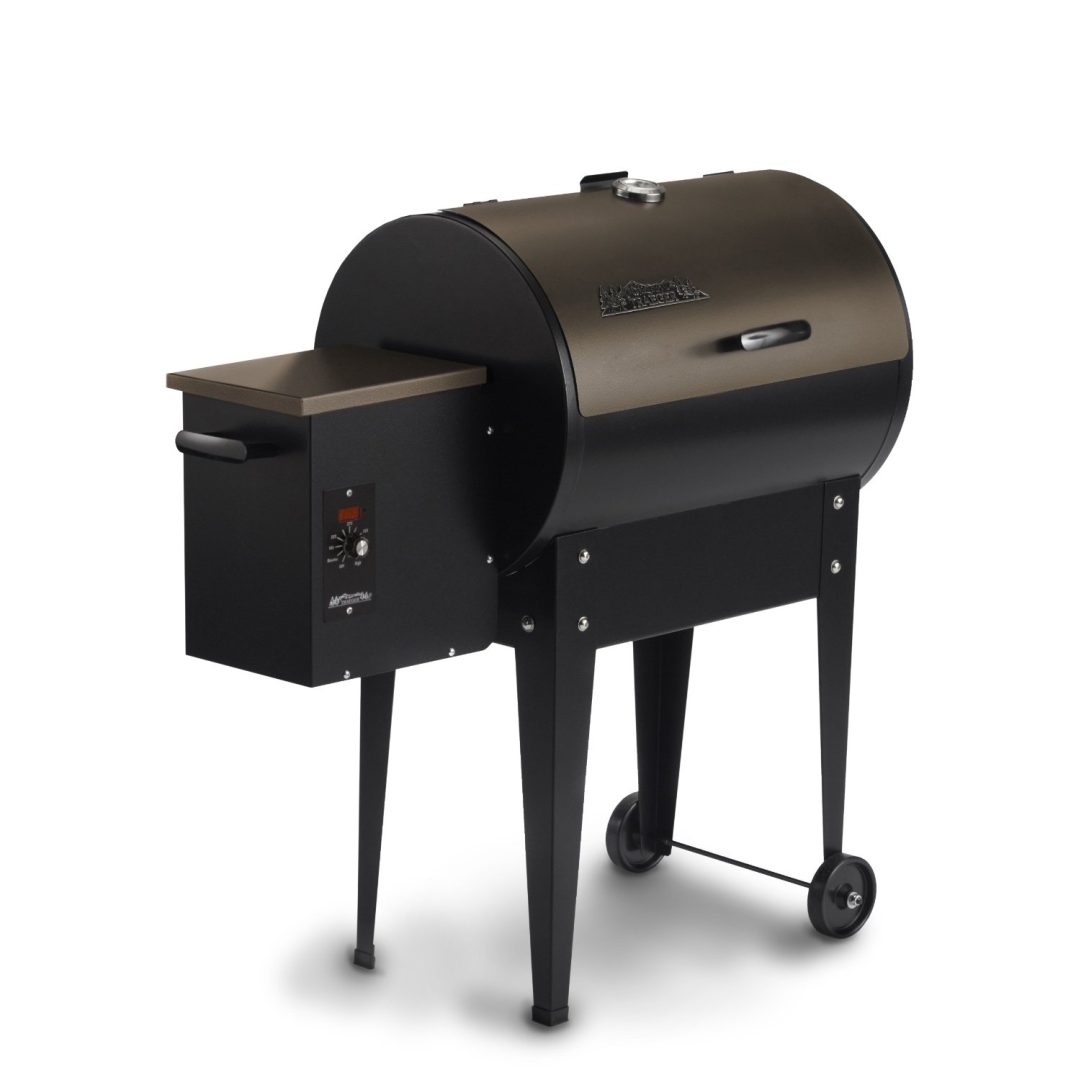 Pros
The key feature of Traeger Junior Elite Pellet Grill is it includes a digital thermostat. The digital thermostat is able to regulate precisely the cooking temperature. With this feature, you can cook your foods at a precise temperature, and furthermore, you can be "hands-off" while you are cooking foods. The grill has a porcelain coated grate to lessen the problem of burning food sticking to the grate. It provides ample space for grilling with its 292 sq. in. of the cooking area.
The grill is constructed from 20 gauge steel which makes it very strong and durable. The griller uses pellets instead of charcoal. There is pellet storage, and with an auger system, the pellets are automatically fed to the firebox. The grill makes use of indirect heat to cook your food, and it is a great way of cooking food.
The grill features an automatic start ignition. Setting up a grill is never been easier. With this grill, you only need to set the temperature you want, load the pellets, place your food in the grill, press the start ignition and relax while you wait for the food to be cooked. The grill features a smoke exhaust system and easy-grease drain system making it easy to use and clean.
Cons
Traeger Junior Elite Pellet Grill is a great grill that you can hardly say anything bad about it. However, it is made from China, for some people this might be an issue. China has a reputation for producing bad quality products, but the Traeger Junior Elite Pellet Grill is highly rated by other users and its durable. Though the product is of high quality, it is not as high-quality when compared to pricier grills.
 Wrapping It All Up
There are a lot of features that make the Traeger Junior Elite Pellet Grill a great grill such as a built-in thermostat for precise regulation, auto-start ignition, and automatic pellet loading system. The entire system brings the whole barbecuing experience to a new level. All in all, Traeger Junior Elite Pellet Grill is a fairly priced grill that could be a great addition to the family.